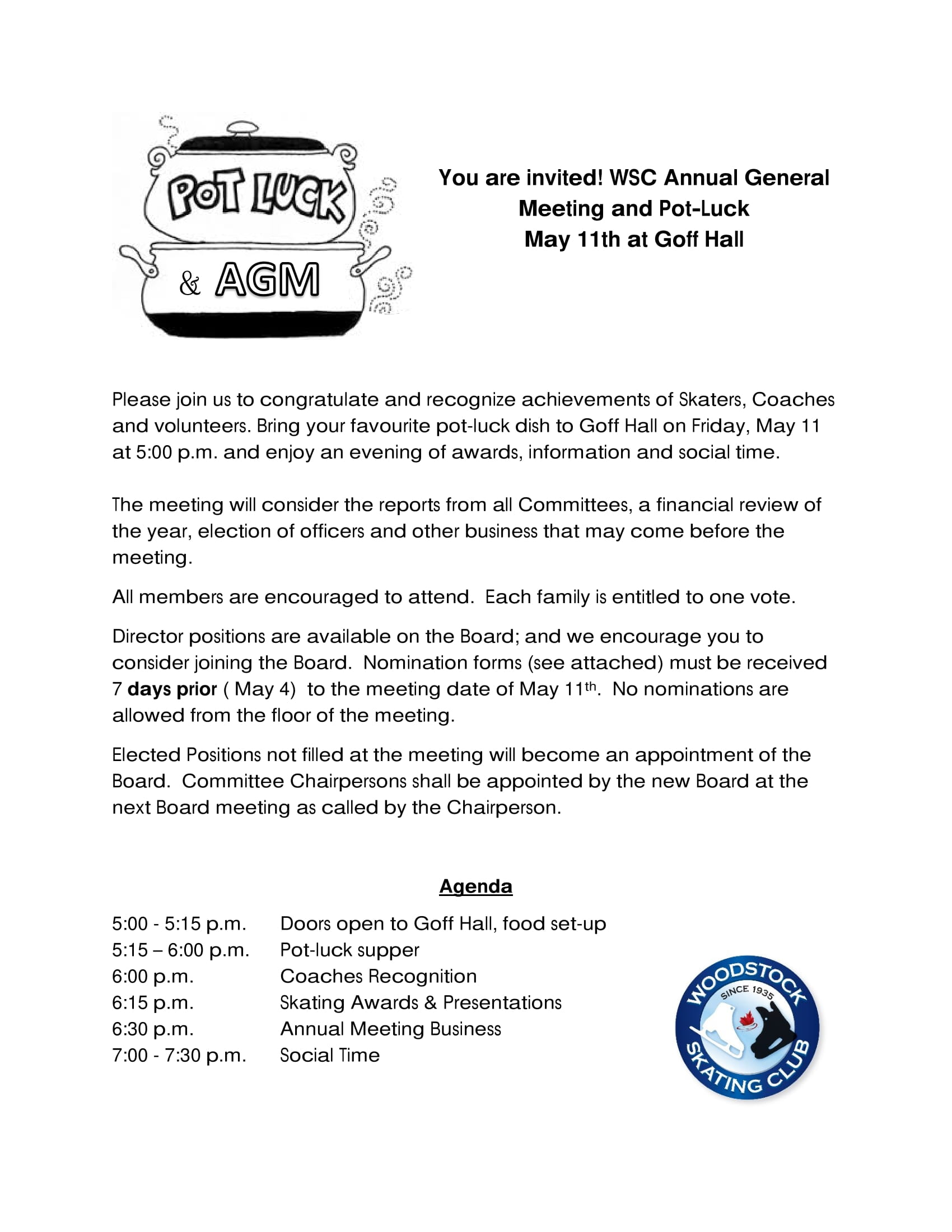 INTERESTED IN JOINING WSC BOARD OF DIRECTORS, KEEP READING!
Your Nominations Committee has been assembled and is ready to accept nominations for a three-year term. Please complete the form found here:

WSC_Board_Nomination_Bacgrounder_Forms_2018 (1).pdf

.
Board Meetings are typically held the third Wednesday of each month from 6:30 p.m. to 8:30 p.m. Please nominate interested parents whom you feel are sincere, dedicated, and willing to represent the general membership, club interests and needs.
In accordance with the Club's sanction, and in consideration of the Skate Canada rules, all nominations must be signed and dated by the nominee, as well as one current board member. All parties must be in good standing.
Please complete the form above and forward it via e-mail to woodskater@execulink.com or in person prior to May 4, 2018 to a member of the nominating Committee.
Your Committee is: Stephanie Cornwell Board Member
Kellie Munro-Taylor Board Member
Heather Smith Executive Member